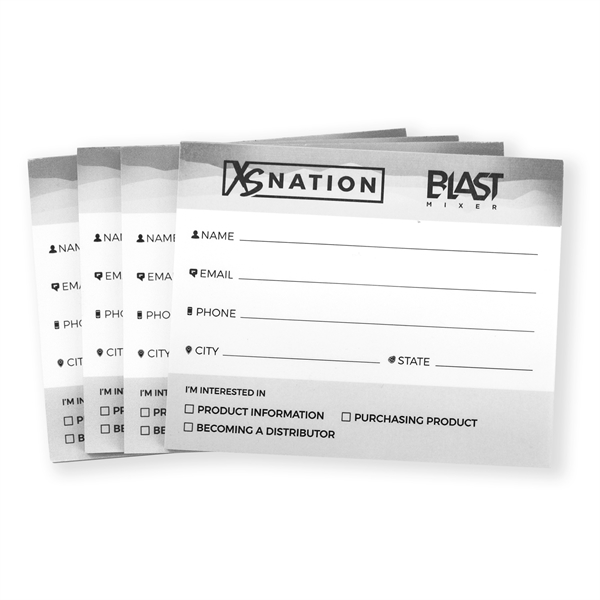 Event Contact Cards - 4 Pack
Back by popular demand! The new and improved "Event Contact Cards" are perfect for gathering contact information from your Blast or XS events. When people come to your booth to sample your products, have these Event Contact Cards and a pen handy so they can write down their contact info for you to follow up and sell them more of what they like. Encourage them to check the boxes if they want more product information, or to buy more product, or to learn how to become a distributor.

You'll get 4 booklets that have 50 contact cards each for a total of 200 contact cards.
Each card is 5"x4".
SHIPS TO

LIKE IT? SHARE IT!