Super Rat Racing - XS® Brand Ambassador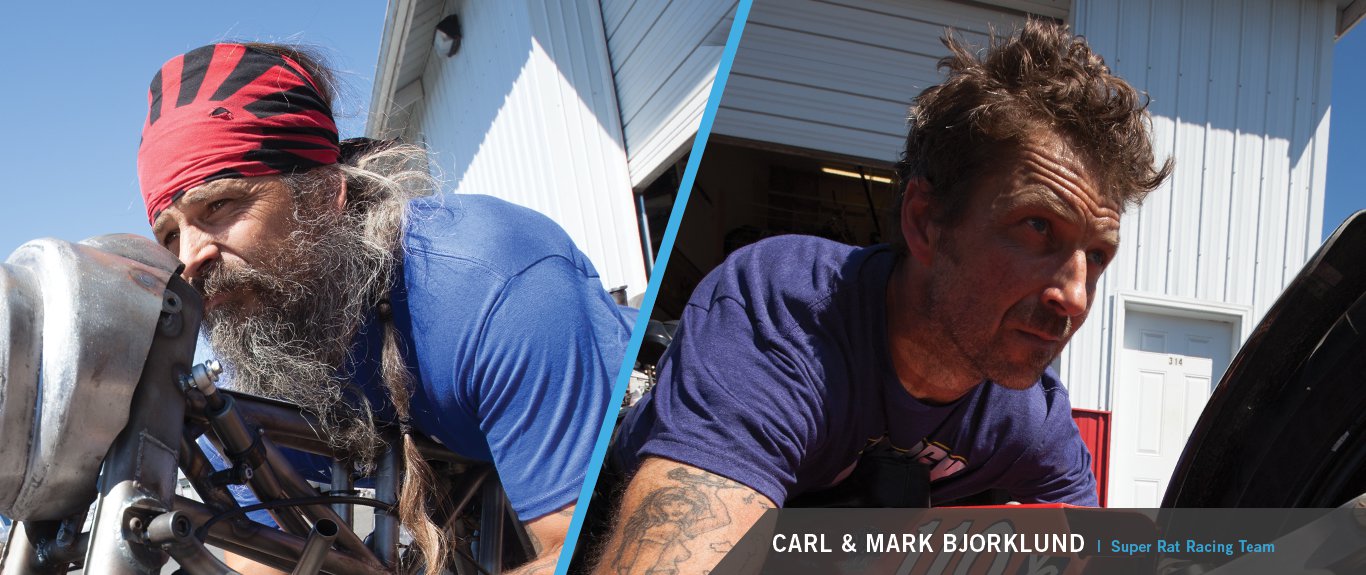 Location
Accomplishments
Owner constructor along with my brother Carl of super rat racing. It's hard to personalize accomplishments when it's such a team effort.
Carl and I have been building specialized motorcycles for 20+ years and landspeed racing at Bonneville for the past 5 years. We both contribute a lot of effort into each other's racing program and capitalize on the dual effort.
I clinched my first landspeed record in 2012 on our 1000cc Ducati racer at 166 mph. Carl took his first record in 2013 on a 500cc Yamaha at 105 mph. 2014 yielded another record on a twin engine Ducati at 194 mph.
It takes a ton of passion and thousands of hours to achieve the goals we set but the value is expressed in the effort. There's nothing we'd rather be doing than this!
Upcoming
We are an invited builder to "the1moto" show in Portland, Oregon, Februray 2016.
Invitation to be a top builder at the AIM expo in Orlando Florida October 2016 and qualify as a world champion competitor.